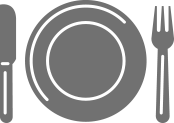 We offer catering solutions for all types of events, specializing in the following:
We deliver and set-up any team/board meeting breakfast/luncheon for a seamless event so you can stick to getting your job done.
Creative Kitchen and Catering knows how important this day is for the whole family, we strive for your full and complete satisfaction.
The professional staff at Creative Kitchen and Catering are eager to work with you to create the event you want.
Together you can create a menu from their vast international menu ideas and do it all without lifting a finger.
Visit Our Full Service Cafeteria
Come enjoy an affordable, gourmet meal made with fresh local ingredients!



Receive Our Daily Menu Updates